之前有睇我post而買左斯里蘭卡航空商務去馬爾代夫/曼谷既朋友黎睇下啦喂
小編前幾日先搭完返黎,而家就話俾大家知係點架啦
本來預訂個時係有3種唔同機型去飛,有a330-300,a330-200,a320
但到出發時換成全部都係用a330-300去飛,
其實係仲好既,因為a330-300係斯里蘭卡航空岩岩新買,有fully flat bed,
不過就無得review埋另外兩隻型號既business class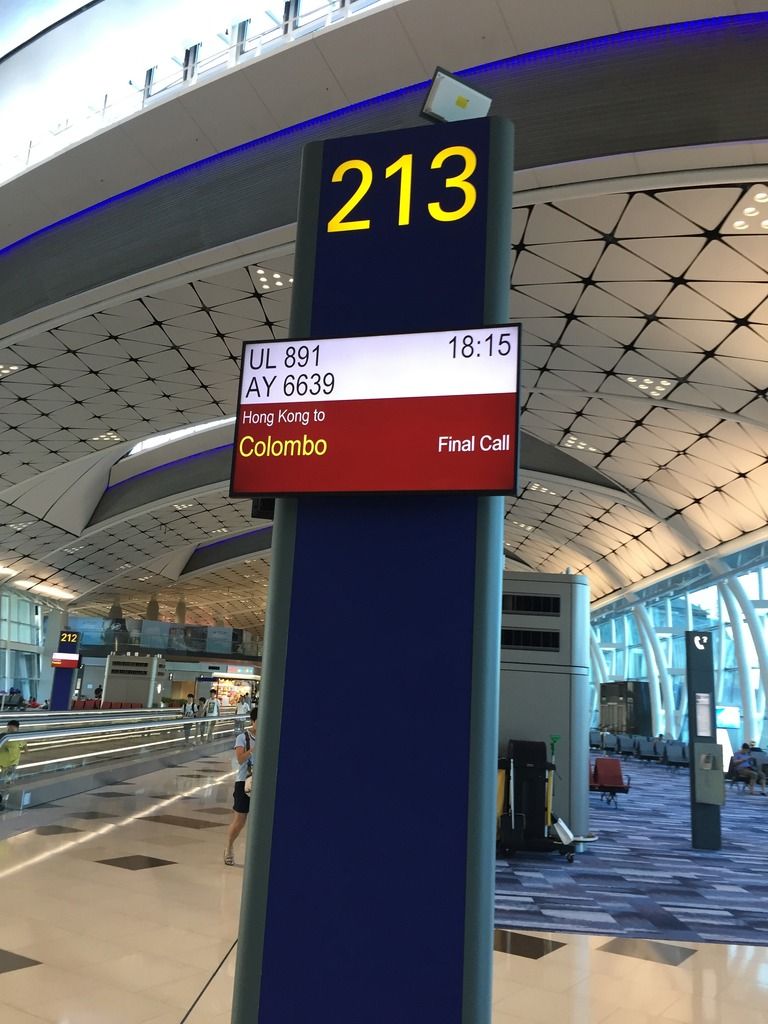 welcomedrink 叫左杯champagne,係piper heidsieck,無記錯cathay都係用同一款
再影下是日酒水同晚餐menu
由於會經停曼谷,所以會有兩餐晚餐
起飛無耐就上菜啦,我就選左雞做主菜
影片選擇都ok既
睇一套戲食個飯,好快就到曼谷啦
係曼谷到停1小時到,而係無需落機既,會有第二班crew同乘客上機出發colombo
起飛去colombo啦,又再食過,今次叫左羊做主菜
食飽飽就較低座位訓陣先,
機入面都較低左燈光,天花有d閃下閃下咁
訓左陣好快就到colombo
會stay一晚係colombo第二朝再飛male,
而今晚既transit hotel係由航空公司免費提供,包括交通
預約可電郵航空公司email
transit hotel 規則如下
1. The transit time should be over 8 hours and less than 24 hours.

2. The net fare (without TAX) paid should be over USD 180 for one-way journeys and over USD 360 for return tickets.

3. The connecting flight must be on the first available connection.

4. Pakistan passport holders should obtain necessary visa to provide the complimentary hotel accommodation out of the airport

5. Hotel accommodation will only be provided in Colombo / Negombo.
注意sri lanka既transit visa 請先上網申請定,免費同差不多即時就有架啦
http://www.eta.gov.lk/slvisa/visainfo/apply.jsp
一落機係transfer個counter拎返張transit hotel既voucher,
之後拎完行李一出關既右手就會有個counter,俾張voucher d staff就會安排你去酒店架啦
十分鐘到既車程就到左酒店啦
航空公司俾既係gateway hotel negombo,booking.com check過都差不多1000一晚
雖然唔係好靚但免費既,仲好過直航male 自費stay一晚再入resort